Commodore 64 C64 SRAM Module DRAM 4164 Replacement 250425
6 January 2022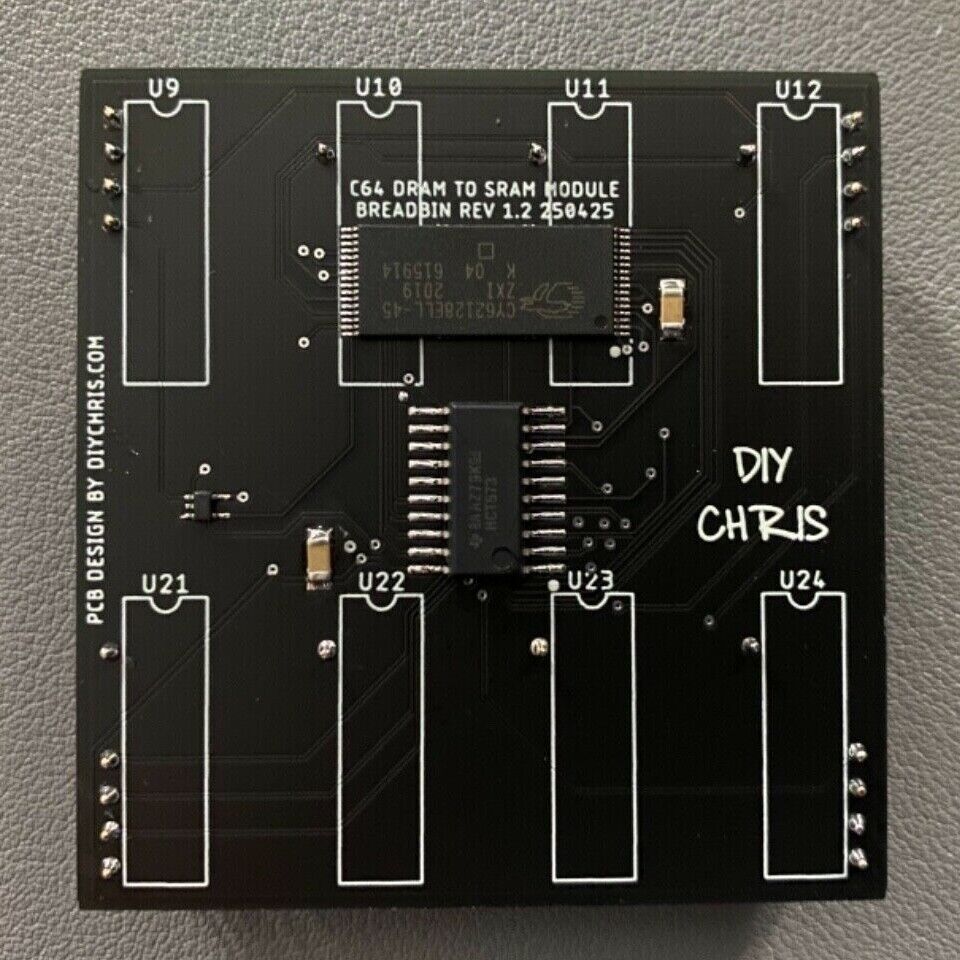 Buy now on Ebay US $29.95 (plus approx US $21.37 postage)
What you get is a memory replacement module that will replace all 8 of your current DRAM chips.
Also, the pin headers that used are of the highest quality machined round pin headers so they won't damage your existing sockets like those with the square pin heads.

This revision of the SRAM module is guaranteed to fit any 250425 C64 main board. 250407 is also available.
This will look great in your C64.
---
Categorized as: Chip
Comments are disabled on this post
---